Piano Section
The piano group is a technical center that mainly takes charge of engineering for machining operation. In this group, which is the start of machining operation, we will use 3D CAD, 3D CAM, etc. to bring the image of the product closer to the designed shape.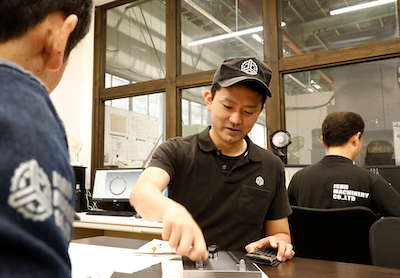 Mr. Imaizumi in the piano section
The piano group works in a fun atmosphere where you can make jokes. The member I am particularly proud of is Mr. Tanaka, my boss. A former programmer, he is a very reliable member with knowledge and experience.